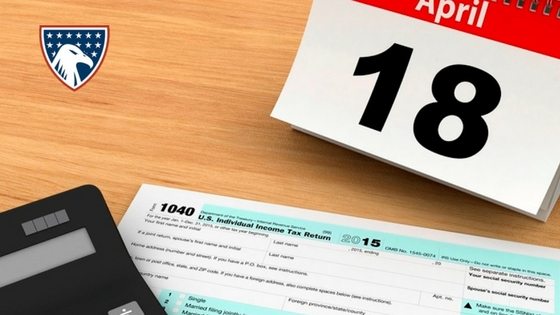 Most of us know that we should prepare taxes before the year ends. Sad to say, many would still forget it. This is not a strange thing because December, the last month of the year, is full festivities, parties and responsibilities that sometimes we forget our tax preparation. But now that Christmas season has ended and we are in the middle of January, we only have 14 weeks left to file taxes.
April 18, 2017 is tax day. Usually, taxes are due on the 15th of April. Unfortunately, that date falls on a Saturday this year. Tax filing cannot be done on Sundays. April 17th on the other hand is Emancipation, which is a holiday, observed in Washington D.C. Thus tax day falls on 18th. So before this day arrives, it is important that you are ready to file taxes.  In fact, it would be much better if you file your tax return early.
Organized everything first
Yes, this has been said time and time again. When preparing to file taxes, it is vital that you get organized first. It is the most important step after all! If you have been unceremonious in keeping your invoices, then you have to take them all out and rearrange them in similar system and proper formats.  It is important to be organized in order for you to have an easy time when preparing your taxes.  Moreover, this will help avoid costly errors when filing for your income tax return.
Collect the necessary documents and information
Before tax day comes, you have to collect and prepare all the necessary information in order to have a smooth-sailing tax filing. You have to prepare the following information to help with tax return:
Personal information – this information should contain your legal name and the names of those covered with your return such as your spouse, children and dependents. You should also prepare Social Security numbers as well as you and your dependents' birthdates. In case you qualify for a refund, you should have your account and bank routing number ready.
Business information – If you own a company or run a small business you need to procure the documents needed in corporate tax filing.
1040 – If your business is a LLC or if you work for the company you own, then that income should be listed on 1040.
Schedule C – Schedule C is the document that lists the expenses, deductions, dividends as well as the profit and losses the business has incurred.
Form 1120 – Form 1120 is the annual corporate tax return. It requires the company information, employer identification number, list of deductions and compensations to the board of directors. This form also includes other Schedules such as Schedule C, Schedule A and Schedule K.
Form 1065 – Form 1065 is the form you need to fill out if you are in a partnership. Partnerships' taxes aren't taken from their income; however, the profits and losses go through their individual tax returns.
W-2 and W-3 – Forms sent to Social Security Administration if you have withheld your employees' Social Security and Medicare.
IRS form 944 – Form filed for federal unemployment taxes.
Form 1099-misc – This is the form you file if you have worked with independent contractors and have paid them at least $600 for their services or if you have paid broker payments or at least $10 in royalties.
Previous Tax Payments – Records of previous tax payments are very beneficial when you are filing your tax return. They can help you avoid overlooking important details such as dividends, interests, capital loss and deductions. Also, if you have taxes withheld from the previous year, they can be added on your income tax return to reduce the amount you owe to the government.
Report credits and deductions
When it comes to tax filing, it is possible to directly reduce the amount you need to pay. This is due to the tax credits available for you such as child tax, residential energy, earned income and other tax credits. You can become eligible for these tax credits if you satisfy their criteria.
Meanwhile, your taxable income can be reduced with tax deductions. Like tax credits, there are different kinds of tax deductions and each one has their own criteria. In order to qualify for tax deductions and credits, you need to provide proper documentation in order to support your claims.
File Early
The worst thing you would ever do is to file taxes exactly on tax day or when it is a few days away.  Tax filing is inevitable. It is our duty and we have to do it every year. So why put it off? Prepare taxes and file them early to ease your worries and focus more on other important things. Moreover, you could get your refund early.