Service Areas
American Accounting & Tax services has several service areas across the United States. We continuing to grow and expand with new offices regularly. Contact us using the quote form or phone number below. Thank you for considering American Accounting & Tax Services while looking for your new accountant.
Service Areas & Services
Currently, we service the areas of Denver and Houston. Look forward to offices in Chicago, Manhattan, Rochester, Dallas, and more. Even if we're not in your location, we can still help with our virtual services.
Denver Accounting & Tax Services
Learn more abut our Denver accounting & tax services. We'll take care of your accounting needs and get you on top of your finances. Follow the link below and read about the accounting services offered.
Houston Accounting & Tax Services
Our Houston accounting & tax services are some of the best in the area. We offer bookkeepers, accountants, CPAs, and tax professionals to help you and your business.
Tax, Bookkeeping, and Accounting Services
We offer the core services to help your business grow and succeed. Learn more about these services and why you should choose American Accounting & Tax Services in Denver.
Our diligent bookkeepers are organized and work quickly. We certify each of our bookkeepers is up to the task ahead to ensure you'll have the best experience possible.
Professional accountants will be dedicated to your business. Making sure your questions are answered is a priority for us. Just give us a call, and we'll help however we can.
Work with our tax preparers and feel at ease. After working with our bookkeepers and accountants, you'll be set for success. We're always working towards the best for our clients.
Ever since I used American Accounting Tax, I have never encountered a huge tax bill, which is something worth celebrating. They also give me good advice when I need one. They had never missed to properly categorize my expenses. This saved me thousands of dollars. My assessment would be that they are very good tax people. They want you not only as a client but also as friend. That's how I feel working with them.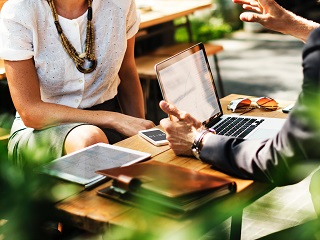 Small Business Accounting & Tax
We specializing in helping local businesses thrive by providing excellent small business accounting and tax services. At American Accounting & Tax Services, we work with you to create the best experience possible. It's our belief that small businesses are the best part of any community. Know we're here to help. Reach out today to learn more.
Personal Accounting & Tax Services
Personal accounting & tax services are important for everyone. Having your taxes in line helps you build a successful life. Our personal account services are great for both families and individuals. Whether you're a family of one, two, five, or ten, we'll do whatever we can to help.