Hiring a bookkeeper can make or break your business. A good bookkeeper can make a positive impact on your business' finances. Meanwhile, the opposite can be said when you fail to hire a good one. Bookkeepers handle various tasks and give you the freedom to focus on running and growing your business, which is why it is important to find the right bookkeeper.
If we talk about experiences and expertise, then there are many types of bookkeepers. Some bookkeepers have formal certification, while others do not. There are also some that have accumulated college accounting units, while some do not. In order to find a qualified and fitting bookkeeper for your company, here are some tips to help you with your selection.
Understand Your Needs
Finding a good bookkeeper begins by understand your needs and only by understanding your needs will help you identify the suitable person for the role. Here are a few things you need to consider:
Your Business – Every business is unique and has different requirements for bookkeeping. A restaurant, a retail store and a home service business has different bookkeeping needs.
The Transactions – What are the transactions you make and how many do you make each day, week, month or year. Knowing your transactions will help in determining the amount of bookkeeping time you need.
Key Dates – Key dates for a business are payroll days, tax deadlines and bill due dates. Identify your key dates and make sure the bookkeeper can provide accurate and latest reports before these dates arrive.
Depth of Bookkeeping Experience
Industry experience is a huge plus when hiring bookkeepers and they may have different experiences in handling corporate finances. They can be good at one thing and suck at the other. Others may have gained experience on every facet of bookkeeping.  Ask your prospects about how experienced they are in bookkeeping, how long have they've been in this field and what businesses have they worked with.
Each industry has different bookkeeping practice. A bookkeeper may have experience working with restaurants or retailers but may not have the knowledge or experience when working for a pest control company or plumbing company. The relevance of one's experience is more important than how experienced one is.
Bookkeeper's Personality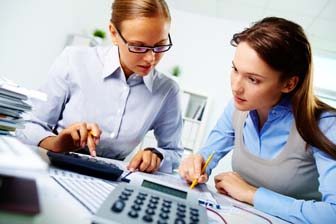 When hiring a bookkeeper, it is important to mind their personalities. Ask yourself the following questions:
Are you comfortable working with this person or not?
Are you comfortable with the way this person communicates?
Is he or she good at providing explanations and can you understand them?
Can you trust them with your business' books?
You need to have these questions answered before you make any decision.
Bookkeeper's Trustworthiness and Reputation
Trust is important when looking for a bookkeeper and it is even more important to build a relationship that is built on trust.  The professional bookkeeper you are looking to hire must provide correct and truthful information about himself and his bookkeeping experience.  Also, it helps if he has built a positive reputation for himself. When looking to hire a bookkeeper, it would be better to check his background and work history.
A good bookkeeper will keep books clean, even if he has plans to move to another company.  He will never run away and leave books in shambles.
Competencies and skills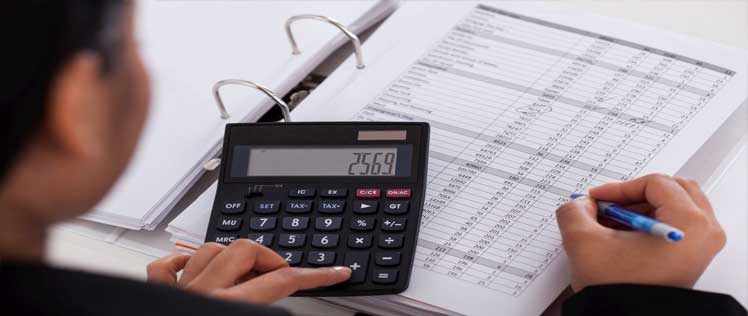 Yes, competencies and skills can be taught but businessmen don't have the time to teach and certainly they expect their bookkeepers to be competent and skilled enough. When you hire a bookkeeper, he or she should have the skills and knowledge to complete essential bookkeeping tasks like:
Reconciling books
Processing accounts payable, receivable and payroll
Processing journal entries
Creating a budget and forecast
Financial reports
Tax
Inventory
Soft skills are also needed like:
Organizational skills
Problem solving skills
People skills
Business acumen
Adaptability
Teamwork
Observation skills
Communication skills
Up-to-date Computer and Technical Knowledge
The days of tiresome manual bookkeeping are gone. Now there are various software and tools that bookkeepers can use for their tasks, which simplify the process and greatly reduce the amount of time for completion.  There are also cloud-based apps that help professional bookkeeper easily keep and update accounts. It will also enable you to identify any problems quickly. Thus, it is important that the bookkeeper has technical knowledge and knows how to use bookkeeping software and apps.
Most of all, they should be computer literate. It is the most basic skill a modern professional bookkeeper should have. Most bookkeeping practices today involved the use of email, internet, Word and Excel programs.
The Qualifications
When looking for bookkeepers for hire, the most important requirement to consider is not the bookkeeping experience, skills or personality. If you're considering bookkeepers for hire, the most important thing to consider would be the bookkeeper's qualifications. A qualified professional bookkeeper will provide assurance and security that your books and finances will be managed properly.
Today, bookkeepers are given their accreditation not only because they have enough training but also because they are competent.  If one is unqualified, he might not be able to do the job well and you might end up double checking or redoing his work. Furthermore, unqualified bookkeepers may do your business more harm than good. It is always important to check if the applicant has diploma or degree in accounting or similar financial service. If not, then ask what qualifications they have.
It is indeed easy to find a bookkeeper, but it is important to find the right one. Having the right bookkeeper will free you from the stress of handling your books. Most of all, a good bookkeeper will help your business become more profitable and achieve accurate and healthy finances.